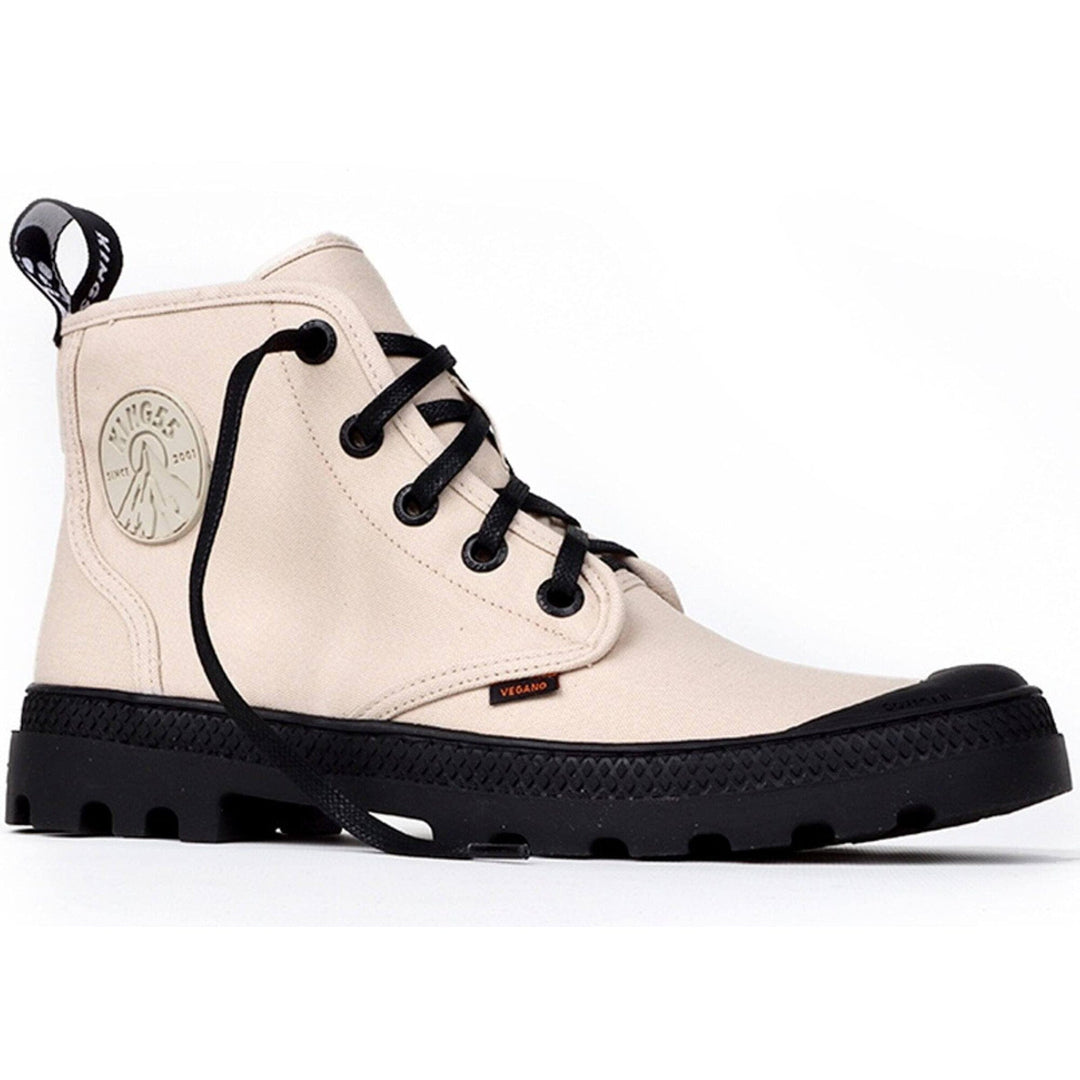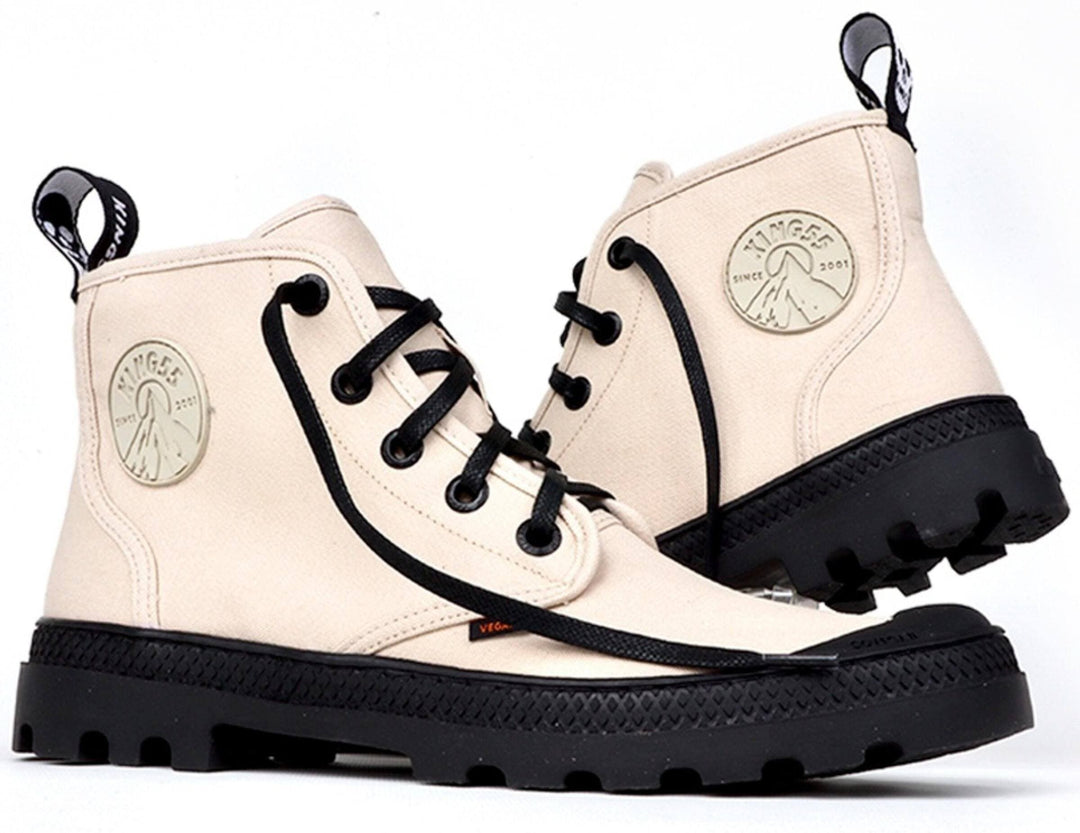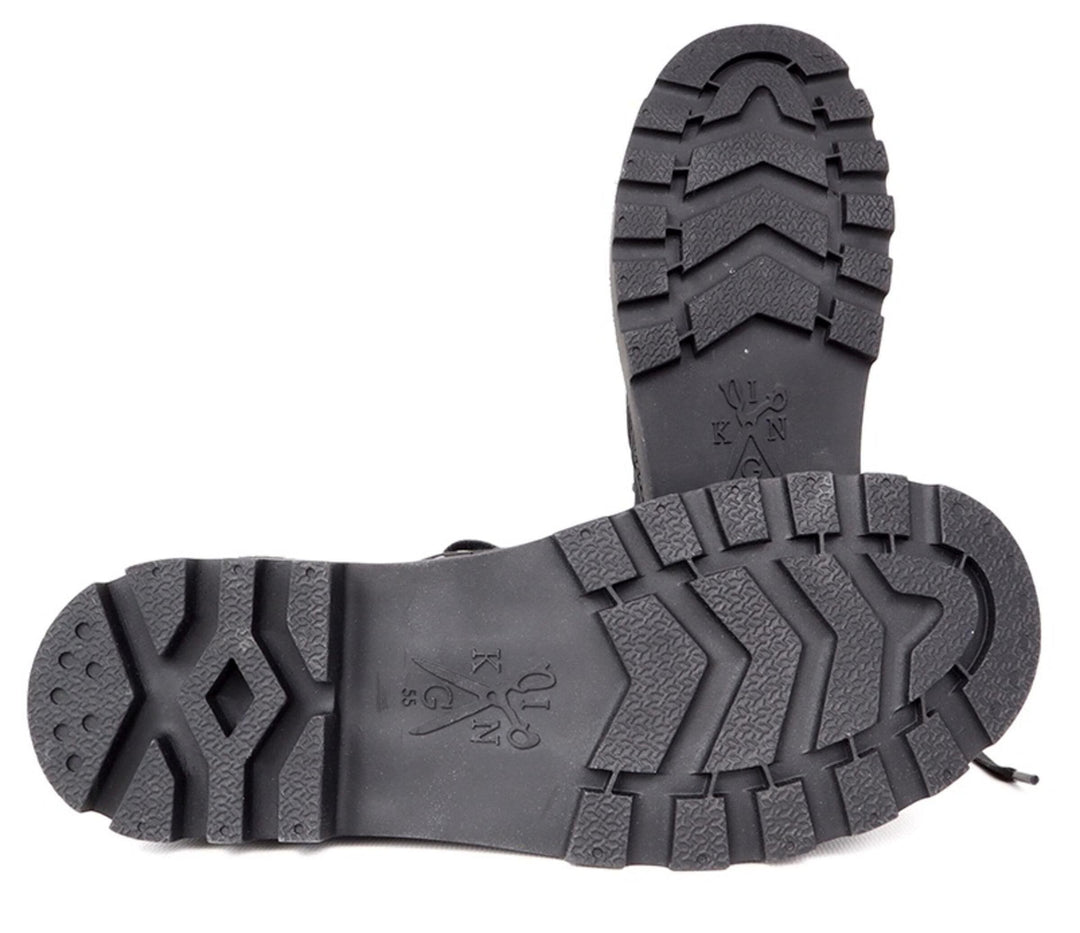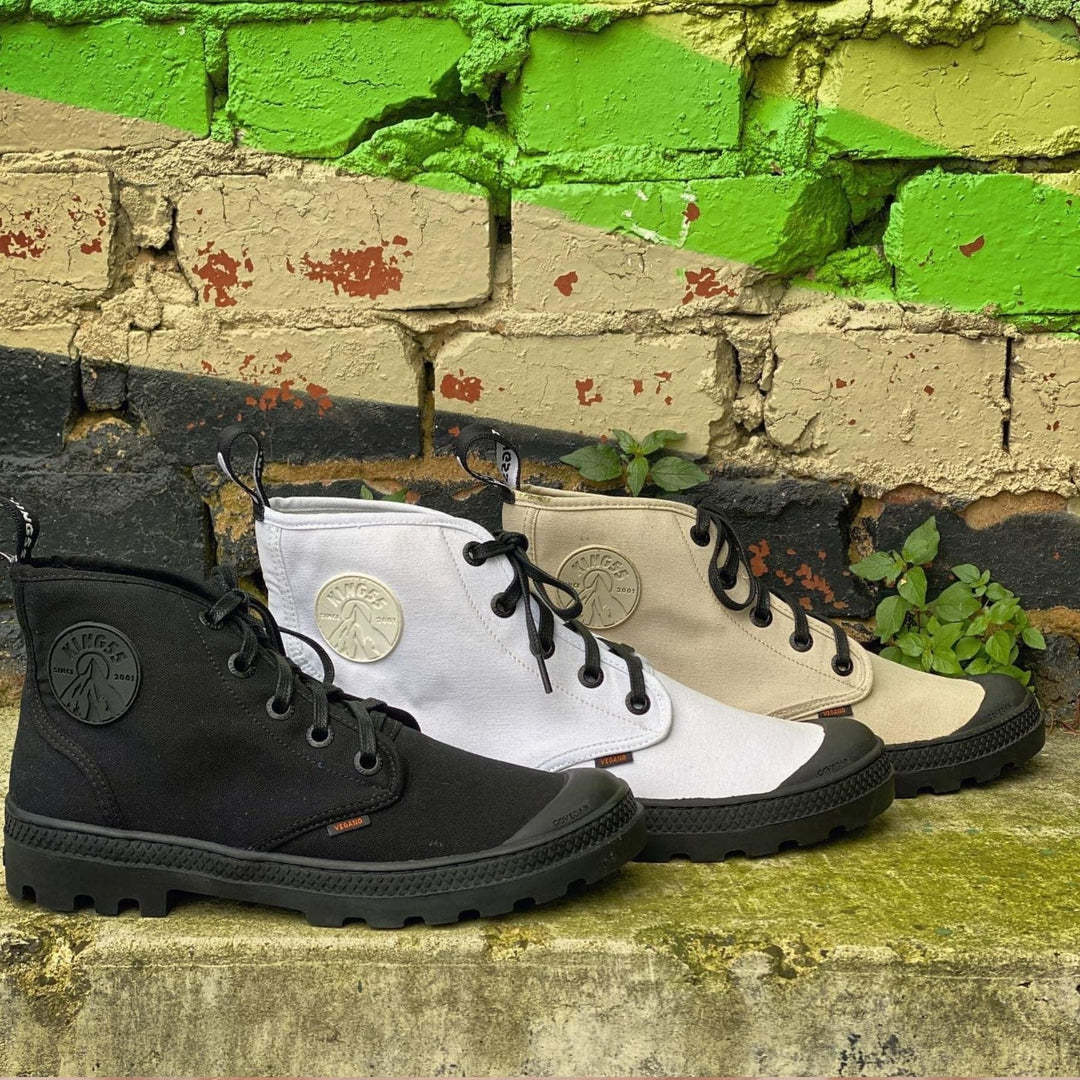 'Hammer' vegan canvas high-top sneaker by King55 - ivory
---
Free shipping within Australia for orders over $100
Low stock - 1 item left

Inventory on the way
The Hammer high-top sneaker is a stylish vegan sneaker boot made with high-quality canvas material and featuring a lace-up design.
The breathable and moisture-absorbent canvas lining will keep your feet feeling fresh and comfortable all day long. The rubber outsole is stitched through the upper, making it extra robust and long-lasting, and it's made with a customised King55 sole that's crafted from recycled tires, recycled rubber, and natural rubber, all held together with water-based glues. Talk about an eco-friendly choice!
The Hammer high-top sneaker is also super comfortable, thanks to its padded EVA inner sole that cushions your feet with every step. With a 3cm heel and lace-up design, it's perfect for dressing up or down, and with a variety of colors to choose from in our Hammer collection, you can match them to any occasion or outfit.
Made ethically in Brazil in an all-vegan manufacturing environment, the Hammer Chelsea is not only good for your feet, but good for the planet too!
Vegan high-top sneaker
Colour: ivory
Lace-up design
Canvas upper
Breathable canvas lining
Very comfortable, padded EVA inner sole
3cm heel
Customised King55 sole: made from recycled tyres (30%), recycled rubber (10%) and natural rubber (60%)
Water-based glues
Handmade ethically in Brazil
The Hammer is also available in white, brown and black 
Browse all the colours and styles of the Hammer sneaker boot and t-bar sneaker collection here.
About King55
King55 is an all-vegan fashion brand based in Sao Paulo, Brazil. Founded in 2001 from a passion to bring the change they wanted to see in the world, this label has come to grow a global following. Manufacturing exclusive pieces from cruelty-free and eco-conscious materials, King55 offers distinctive styles with a streetwear edge.
If you're looking for shoes with sturdy, hard-wearing soles and all-day comfort, we can definitely recommend this brand for you. King55 products are manufactured by hand to guarantee quality, and to allow for the addition of detailed design features.
See all King55 products
We will get your order out to you straight away. Check out our shipping page for more information.
We understand that sometimes getting the correct sizing from an online order is difficult so we're more than happy to exchange items that are the incorrect size.
Made a purchase and changed your mind? We're happy to exchange, credit or refund items returned within 14 days under certain conditions for all items purchased at full price. Please note we're unable to refund discounted items (including where a discount code has been used), however we will happily offer an exchange or a credit note (valid for three years).
For more detail, see our full returns policy page.